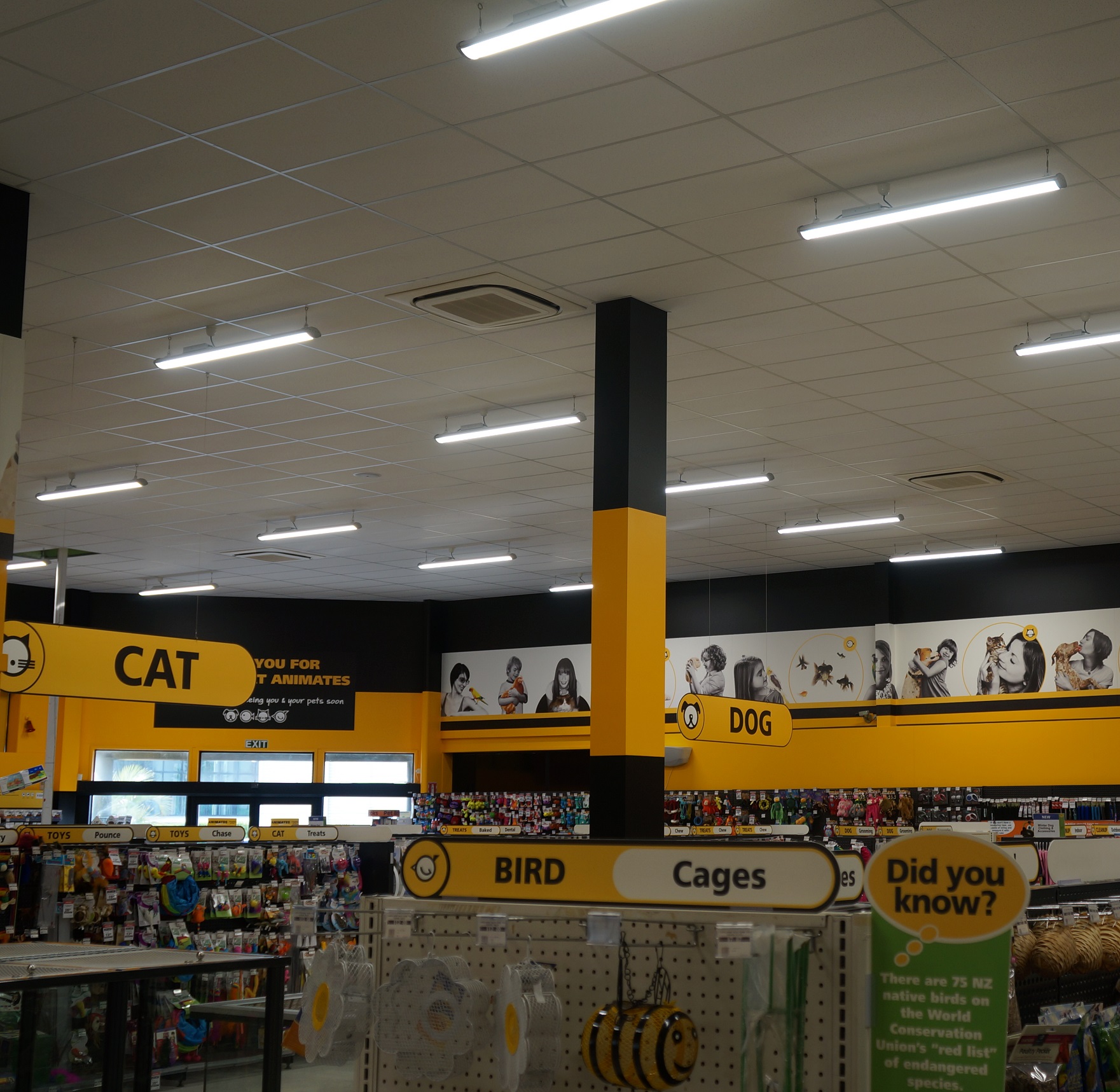 Location
Animates Palmerston North


THE CLIENT
Animates is passionate about providing the best pet supplies, pet care and services for all pets. Foremost to this is providing an excellent retail experience for customers, and the highest standard of care for pets requiring vet services.
Ecopoint has worked with Animates since 2014 providing lighting plans and product fulfillment for retrofits and new fit outs, in more than 30 stores around New Zealand. 
THE OBJECTIVE
Animates Palmerston North opened in an existing building and required a full fitout. This included a site-specific lighting plan, plus fulfilment of all LED lighting products. The lighting plan was based on Animates' design standard for the lighting outputs in each area of the retail, clinic and back of house zones – 24 separate zones in total.

"Working with Ecopoint has meant Animates has had full service expertise for the lighting on this and other projects. From lighting design, to product fulfilment to after sales service, Ecopoint provides the lot"
HILDA PARAHA: PROJECT MANAGER, ANIMATES
THE SOLUTION
Good lighting plans consider the client requirements, the use of space and how to get the most effective lighting outcome for the type of space. Ecopoint's lighting design for Animates determined the lighting outcomes, including luminaire location, the lighting layout, recommended products and provided a summary of the total lux for each room. Ecopoint also supplied all the LED lighting products for this fit out, a summary of which can be found in the Animates Retail Project.
LIGHTING DESIGN: THE SERVICES
Development of an overall floor plan for the site including lighting locations.
Lighting plans showing the layout, which can be used for installation.
3D models of the space to visualise the lighting outcomes and ensure accurate calculations.
Compliance with lighting load standards, ensuring a smooth consent sign-off for lighting.