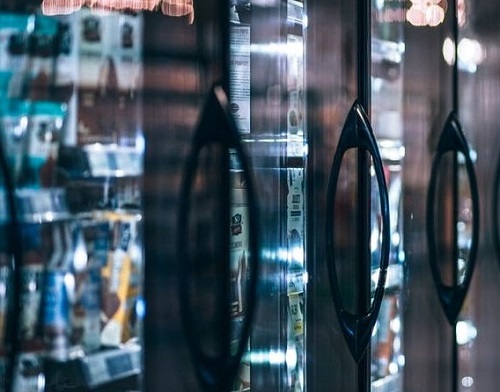 Location
Throughout Australia


Area Of Project
Various locations
THE CLIENT
Schweppes Australia markets and sells an extensive range of non-alcohol beverages including soft drinks, mixers, mineral water, water, juice, tea, energy and sports drinks. Brands include The Real Iced Tea Co, Cool Ridge, Schweppes and Spring Valley as well as licenced brands like Pepsi and Mountain Dew.
THE OBJECTIVE
Schweppes Australia was seeking to lift the look of their branded 1, 2 and 3 door display coolers and enhance the appearance of their extensive range of beverages, with the aim of driving sales. Service costs and energy efficiency were also a consideration, with the company aware that a staggering 93% of Australia's energy is supplied by coal fired power stations.

"Since switching to an LED solution we have enjoyed many benefits, the most important being that our drinks on display look great! We also enjoy lower levels of energy consumption and a better quality of light."
John Rewald: National Technical Officer - SETS, Schweppes Australia
THE SOLUTION
Ecopoint's LED tubes come in a range of colour options which make it easy to attain the optimum level of illumination, while the excellent directional qualities of LED illumination mean that the front face of the product is well lit, and is more appealing to the consumer. The installation of LED tube lights has meant that Schweppes' goal of maximising the appearance of their product has been achieved.
By choosing Ecopoint's LED lighting solution, Schweppes Australia is acting responsibly and is contributing to a reduction in greenhouse gasses as well as meeting their objectives with regarding product presentation.
Schweppes Australia have been using Ecopoint LED tubes in their refrigeration products on an ongoing basis since 2012.
THE PRODUCTS
Ecopoint was able to supply Schweppes with a range of LED tube replacements for fluorescent tubes.
Ecopoint J-Series - superior T8 tube replacement for a variety of applications.
Ecopoint D-Series - an innovative double-sided tube, enabling illumination in two directions.
Ecopoint C-Series - fluorescent tube replacement specifically designed for the refrigeration industry.