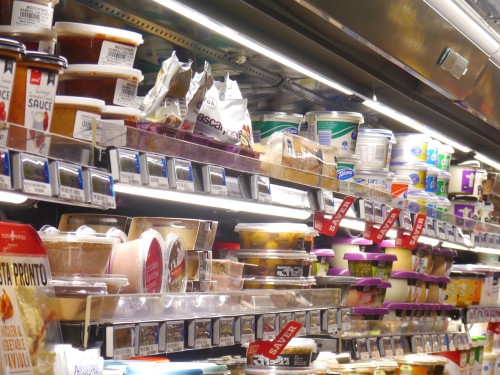 EXPERIENCE COUNTS
Ecopoint has extensive experience working with large supermarket and retail brands throughout Australasia, supplying tailored retrofit and new fit-out solutions.
We can confidently advise on retail and supermarket lighting design and projects, giving our clients the most cost effective options for retrofit upgrade and new developments.
SUPERMARKETS: RETROFIT
LED lighting is an excellent option for supermarket stores still waiting for refurbishment, as it quickly and cost effectively improves lighting. With an estimated payback of 3 to 4 years on normal operating hours, it makes good sense to reduce energy consumption and maintenance costs. Retrofits for supermarkets can fall into two categories:
Refrigeration Retrofits - replacements of T5 and T8, in refrigerators and cabinets, resulting in improved lighting, reduced energy costs and lower maintenance while at the same time lowering the burden on the cabinet due to superior heat management as compared to fluorescent tubes.

Fluorescent Tube Retrofits - in general (non-refrigerator lighting) replacement of old tubes with Ecopoint T8 tubes, resulting in energy cost savings and reduced maintenance.
SUPERMARKETS: NEW FIT OUTS
Where a complete upgrade to lighting is required, LED lighting will achieve a far better-looking store. With options for exterior and carpark lighting, back office and warehousing, main hall and checkout lighting, feature lighting (spotlighting, signage, track lighting) and more, Ecopoint can provide you with options for your fit out project.
RETAIL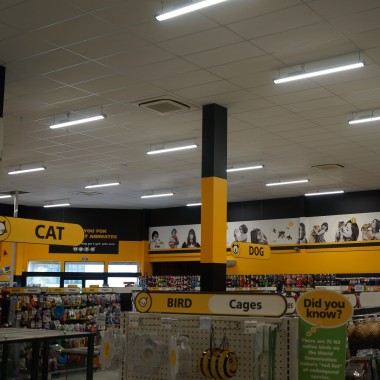 At Ecopoint, we work with our clients in the Retail sector on refurbishment or new build projects to install LED lighting to reduce energy costs, save on maintenance costs and disruption and keep in-store lighting levels bright and fresh. With a great lighting design, your store will look good for far longer, because of the low depreciation rates of LED lights.
Retail Clients
Ecopoint has ongoing relationships with a number of retail clients including Animates, Hannah's Shoes, Bed Bath & Beyond, Ezibuy, KMart Australia, Mitre 10, Plumbing World, Honda Wellington and more.